There are millions of old alarm panels still connected to copper phone lines. Almost all of them work reliably, but businesses can no longer afford to pay increasingly expensive monthly bills for traditional phone service.
It is uneconomical and completely unnecessary to replace reliably working security and fire alarm panels - especially when you have hundreds or even thousands of sites. It makes no business sense at all to do so.
Stop using phone lines for alarm monitoring and connect your reliably working systems to a modern SIP based network with low cost VoIP equipment instead. You stand to make huge savings up front and every month thereafter.
We help Alarm Panels that have worked for decades - work for decades more!
The Basics..
Disconnect the alarm panel from the phone line and connect it to any 'off the shelf' analog terminal adapter (VoIP ATA). This will allow alarm signals to leave the protected premises over an Internet connection instead of a POTS line. Signals will reach the alarm company in exactly the same way as they did before the switch was made, so there are absolutely no changes required at either end.
It costs less than US$40 to purchase a single line VoIP Adapter. They can just as easily be installed and maintained by an IT tech as they can by an alarm tech. Compare the cost of having a basic IT tech install a simple VoIP adapter to the cost of an alarm company replacing an alarm panel. Multiply those costs by the number of fire and security alarm panels in your organization and you start to get an indication of the scale of savings that can be made by companies with multiple sites. Our technology is utilized by retailers throughout North America. Some of them have a few hundred stores and one of them has over 1500. Imagine the initial savings they made by avoiding swapping out alarm panels and the savings they now make each and every month on the cost of telephone line rental.
SIP (Session Initiation Protocol) is more commonly known as Voice over IP and it is used for almost every phone conversation that takes place today. SIP networks are the modern-day replacement for traditional copper lines yet the majority of Alarm Dealers and Monitoring Centers in North America have somehow failed to recognize this. The consequences of this oversight has proven very costly for millions of Alarm System owners as they continue to pay for increasingly expensive telephone lines. Don't continue be one of them!
IP Alarms have been transmitting alarm signals over SIP networks since 2002. We have experienced a lot of technical challenges over that time and have been able to adapt our technology and network accordingly. Overly keen firewall rules, routers with badly designed SIP ALG's, low spec Internet connections and countless other hurdles have been overcome in order to prove that our technology is up to the task at hand.
Analog Terminal Adapters have been around for more than two decades. They can intelligently detect network failures and switch to backup servers almost immediately. IP Alarms take full advantage of this important failover feature and our SIP servers are dispersed across multiple data centers in the USA providing our Customers with very robust technology. Where it could take days to detect a faulty phone line and wait for it to be repaired, re-routing is now seamlessly built into our platform.
"Any 'off the shelf' VoIP adapter can just as easily be installed and maintained by an IT tech as it can by an alarm tech"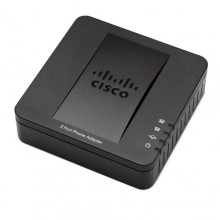 Steve Nutt
Owner of IP Alarms
The lowest cost VoIP adapter on the market. Unplug the phone line, connect a Grandstream ATA and the upgrade is complete.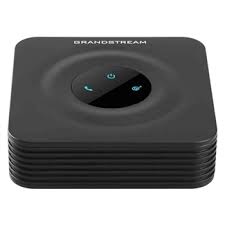 Grandstream HT801
Less than $40
The Obi200 is a good solid option. There is a 2-line model which can be used when there are 2 panels on site.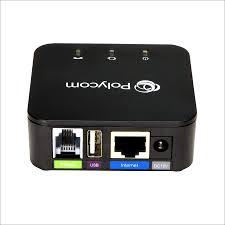 Polycom Obi200
Reliable VoIP ATA
The 2-line Grandstream HT802 is a good option where there are both fire and security panels on a single site.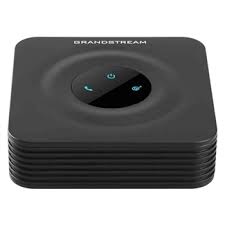 Grandstream HT802
Two-line model
Accept The Problem
Contact us to find out how we can help you solve it
Adopt the Technology
Switch from old copper lines to a modern IP based network
Implement the Solution
Extend the life of your alarm panels and make big savings